French Connection has made the callous decision to resume its sales of angora, despite being fully informed of the fact that angora is torn from the bodies of live rabbits.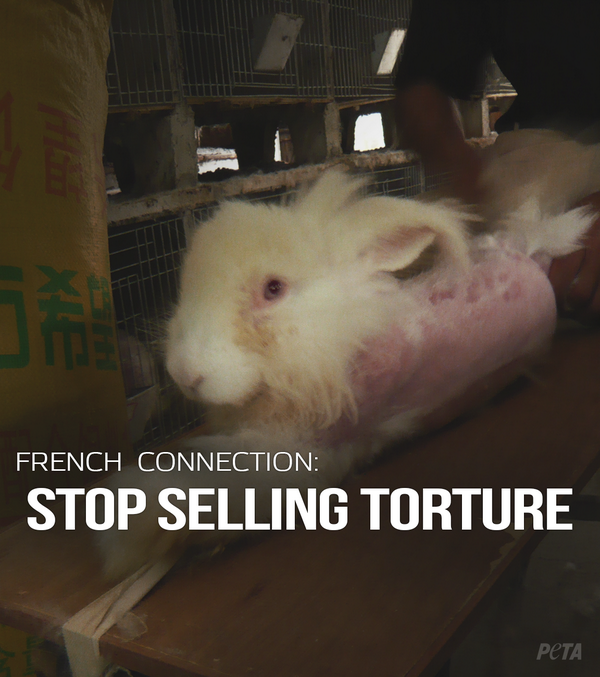 PETA Asia's investigation into the angora wool industry shows rabbits suffer when their fur is removed. Workers rip the fur out of rabbits' skin, causing the animals to scream in pain, or else stretch the animals out on boards, tether their legs tightly and violently shear them.
I've signed the petition at sumofus.org and won't be shopping at French Connection.
http://action.sumofus.org/a/fcuk-angora/?sub=fb