Centrepoint provide young people with warm, safe rooms, as well as counselling, advice and direction to help them overcome abuse or trauma.
They also provide training and teaching to give young people the opportunity to find work or education and give them the basic life skills they need in order to achieve independence.
You can sponsor a room or make a one-off donation… http://centrepoint.org.uk/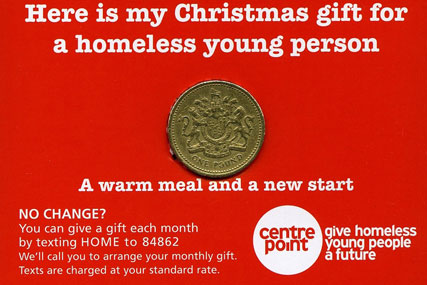 At this time of year I can't help noticing how lucky I am, I know not everyone will be enjoying the things I take for granted.